URINE DIVERTER for Dry Composting Toilet. Plastic Wee Separator (Separett Privy)
URINE DIVERTER for Dry Composting Toilet. Plastic Wee Separator (Separett Privy)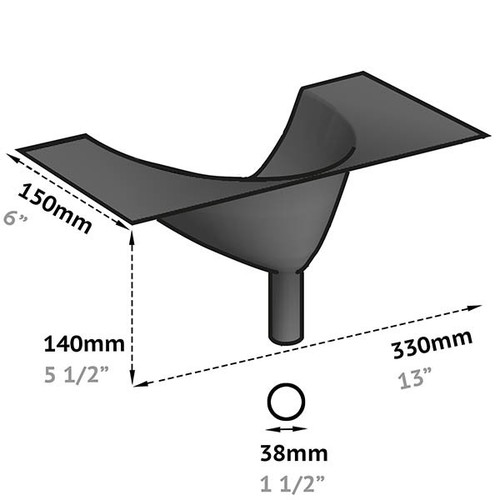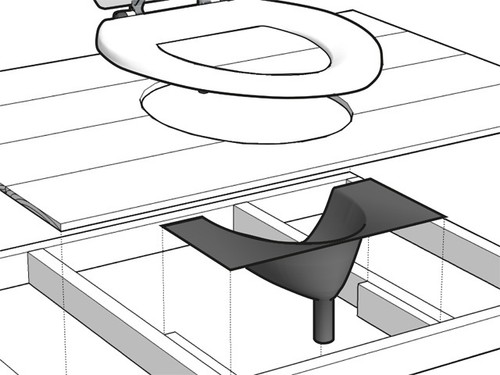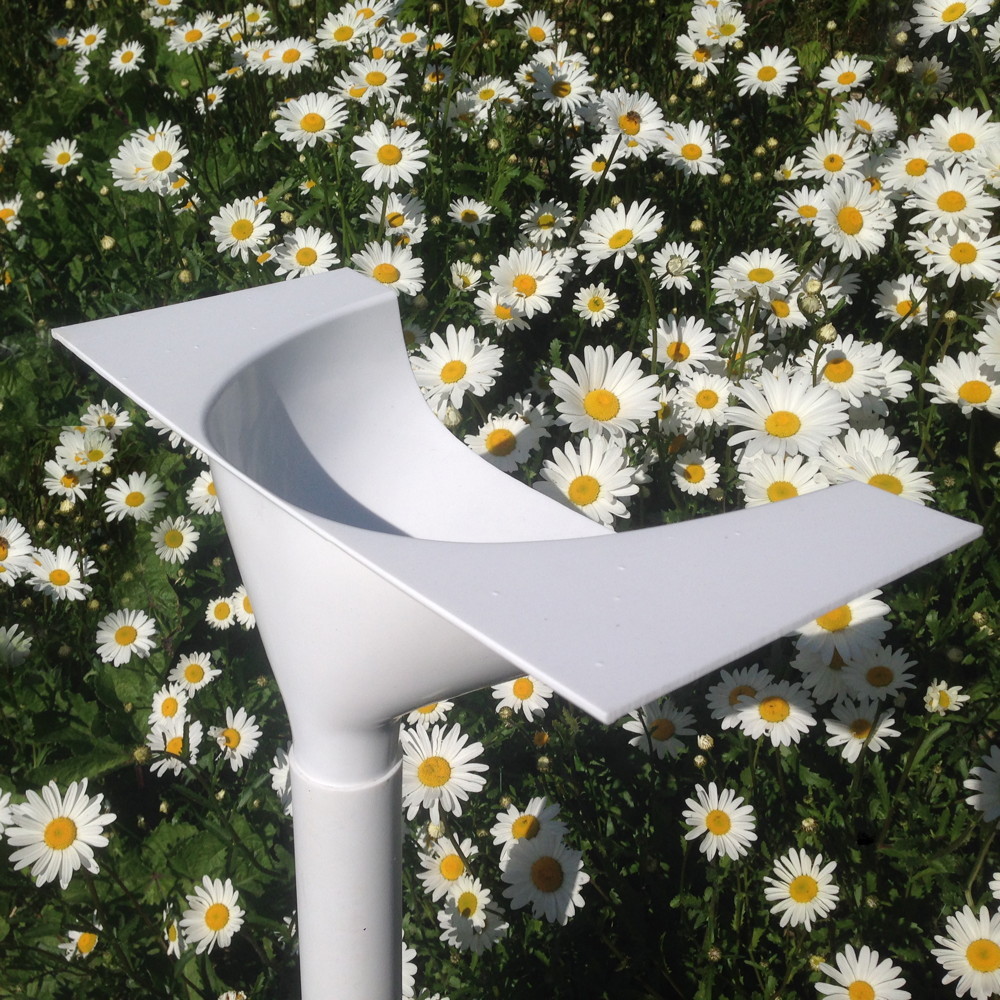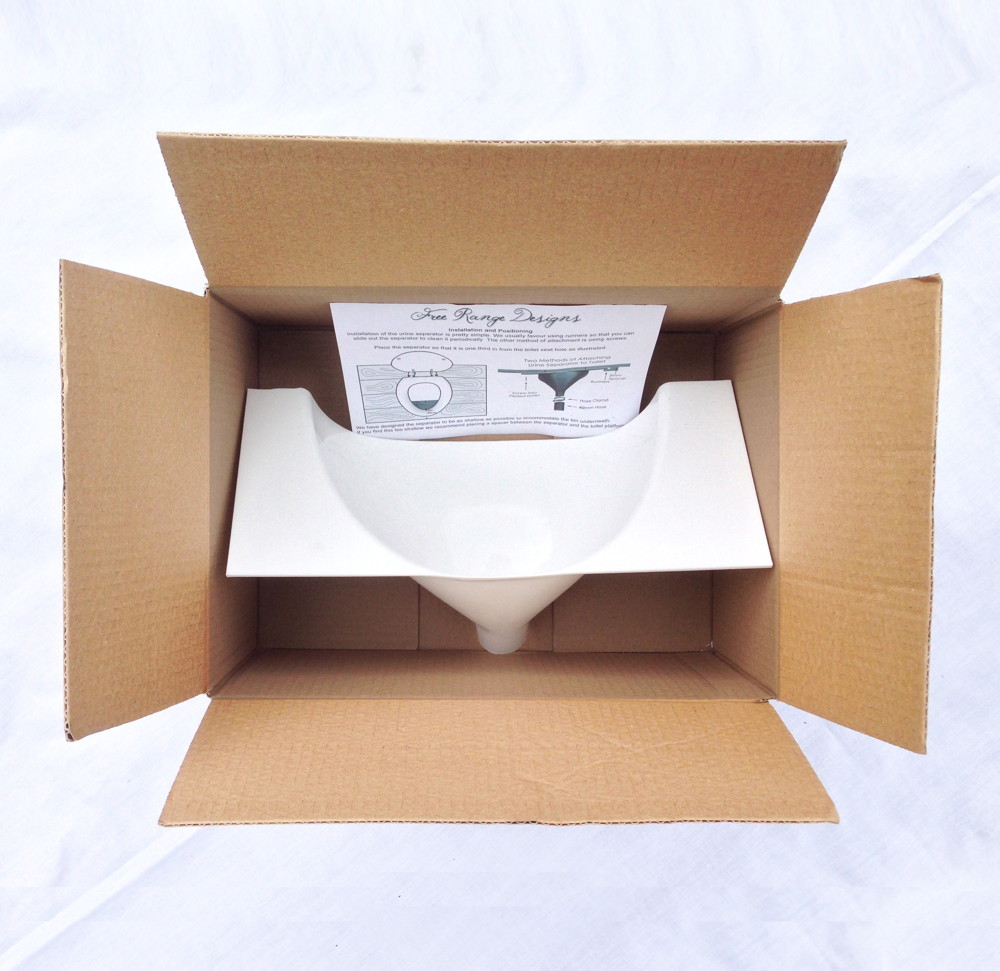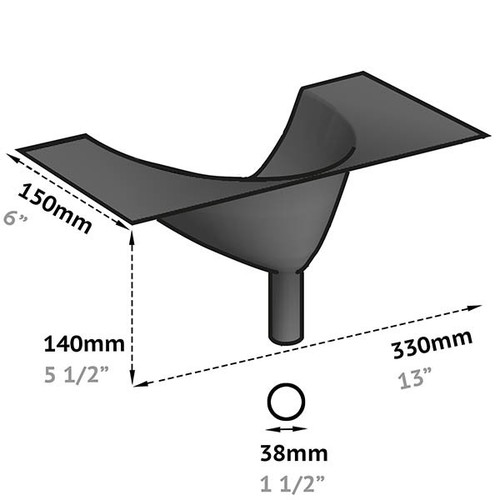 Product Description
Urine diversion is the single most important factor in any natural, dry toilet system. This nifty plastic urine diverter pipes the wee away from the poo, to keep your waterless composting toilet odor free and easy to maintain.
Available in black or white.
Strong and sturdy, with an easy-to-clean shiny surface, this urine diverter is the outcome of extensive research into the most effective way of diverting urine away from the solids, for both male and female users. The urine diverter is attached with runners or screws to the bottom of the compost toilet seat platform and can be easily removed for periodic cleaning.
Located in the UK, we dispatch orders daily and we offer free postage to anywhere in the world.
No matter where you live, there are no extra delivery costs.
The perfect solution for your waterless, natural toilet, wherever you are.
post internationally
Free Worldwide Postage!
This item is available at a discounted price from our new diverter website - www.we-pee.com
Dimensions
Length : 13"
Width : 6"
Depth : 5.5"
Hole size : 1.5"
Fits standard plumbing pipe. We find that the flexible ribbed hose is the best pipe to use for the urine; We use 1.6" flexible pond pipe with a jubilee clip.
Free Range Designs are the UK's leading experts in natural and waterless toilets. Have a look here to see the full range of our products.
Testimonials:
"Hi Paul, great product, thank you." Vincent, Utah, USA
"Thanks for the diverter, which arrived on time as promised." Rebecca, California, USA
"Hi there, we're in the US. We ordered a urine separator from you earlier this year to put into our homemade composting toilet in our house. We like it so much better than the fancy "composting" toilet that we had previously and we'd like to get 2 more to put into outdoor toilets on our farm." Sarah Jane Davis - USA
About Us
Thank you for your interest in Free Range Designs. We've been using recycled, reclaimed and ecologically sound materials to create unique pieces of furniture for well over a decade. This site is a showcase of our creative work. We hope you are inspired by what you see.
Our goal at Free Range Designs is to make beautiful, original furniture from eco-friendly materials, and to spread a positive environmental message at the same time. We take our inspiration from the natural world around us and believe in using only low impact, locally-sourced and sustainable materials. We strive to show the beauty of these materials through our furniture, allowing designs to be guided by the natural shape and form of the woods we use, and hope to encourage a respect for nature and engage people with environmentally friendly products. The name Free Range Designs symbolises our way of working, which is born of a desire to create without constraints and take a fresh approach to design and construction, with a prevailing can-do attitude.
Payment Policy
When you buy a piece of our furniture you have different payment options to choose from.
You can pay with:
Credit/Debit Card
Paypal
Purchase order (schools only)
Bank Transfer (we will email you bank details)
We like cheques / bank transfers the best, becasue then we don't have to pay anything to the internet payment services :-)
Please send your cheque to:
Free Range Designs
Llwyn y Ffynnon
Abercegir
Machynlleth
Powys
SY20 8NR
Shipping Policy
All our prices include delivery!*
We organise for any item of furniture you buy to be delivered straight to your door.
Large items are sent on pallets in a lorry, and smaller pieces are picked up by regular couriers.
All our furniture arrives ready assembled, apart from our beds and compost toilets,
which are designed to come apart for easy moving and reassembling.
Delivery options
We generally make deliveries on a Thursday or Friday, but can accommodate any other week day that suits you.
If you would like your furniture to arrive at a specific time, we can organise for a timed delivery of palleted furniture for an extra £15.
Saturday deliveries are an extra £50 for pallets.
The delivery company will deliver to your door; you will then need to organise help your side with moving the items into place.
Please inform us in advance if there are any access issues to your site (narrow lanes; muddy fields!), so that we can organise delivery accordingly.
(You may be asked to pay for any redelivery charges that are incurred, if you do not let us know in advance of the above.)
We deliver to anywhere in the UK, although some places in Scotland and the Channel Islands may cost a wee bit extra. Call us for a quote.
Collecting your furniture in person is wonderfull, and gets a discount and a cup of coffee.
Our aim at Free Range Designs is to offer a premium hassle free experience. Occasionally something goes wrong, and things break. This makes us very sad because we love sending out beautifull creations and it's heartbreaking when they don't arrive as they left. If this happens we replace the furniture as soon as we can.
*Free delivery to all UK Mainland destinations. Elsewhere additional charges will apply - please contact us for a quote.
Returns
We want you to enjoy buying furniture from us and aim to make the whole process as friendly and easy as possible.
In the unlikely event of your furniture being damaged en route or being in any way defective, we will endeavour to rectify the damage, or if needed make you a new item at the earliest possible opportunity. You will not be charged for delivery a second time.
Important: please check that your furniture has arrived with you in good condition before signing for it. Items signed for in good condition cannot later be replaced as damaged.
Cancellations
The majority of items for sale through the freerangedesigns.co.uk website are made individually to order and we do not generally hold any stock. For this reason, we require a 50% deposit to secure your order, and once we have started work on your furniture this deposit is non-refundable. However with some popular items we might still be able to issue you with a full refund, so please contact us as soon as possible and we will do our best to help.
If you wish to cancel an order please contact us.
This Cancellation and Returns Policy does not take away any rights you may have under consumer law.
We found other products you might like!